He was invited on all-expenses-paid trip to Azerbaijan by new acquaintance.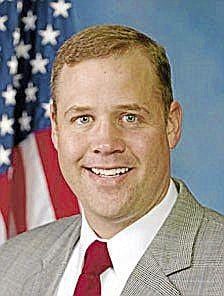 Rep. Jim Bridenstine:
In its report on Bridenstine, the Office of Congressional Ethics said, "A person's ignorance of the true source of travel expenses is not an absolute shield from liability for receipt of travel expenses from an improper source." Bridenstine was cleared by the House Ethics Committee.
LINK HERE
Early this year, Bridenstine, R-Okla., and 10 other U.S. House members found themselves in the midst of an ethics investigation about whether the man,
Kemal Oksuz,
and some nonprofit Turkish groups in the United States had lied about who paid for the trip to Azerbaijan and neighboring Turkey.
In fact, a shell of a nonprofit organization apparently was set up to funnel money from the national oil company of Azerbaijan, known as SOCAR, to pay for the trip and a convention in the country's capital, the Office of Congressional Ethics found.
http://www.tulsaworld.com/news/government/friend-of-a-friend-landed-bridenstine-in-ethics-probe-over/article_16d5c11e-8d52-5b7a-acc4-3b93cfc2be31.html